STEEL ERECTION, DETAILING,
INSTALLATION, AND MORE
Patriot Erector's is Minnesota's steel erector and ornamental metals expert.
Our Union ironworkers are the best in the business, our safety record stands on its own,
and you can count on us to meet your deadlines and do what we say we'll do.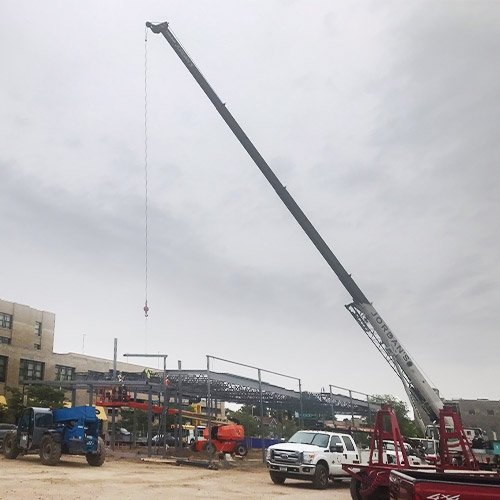 STEEL ERECTION
We erect all types of structural steel and excel at erecting more challenging and unique structures. Our Union ironworkers are fully trained and certified in all aspects of steel erection, including signaling and rigging.
We know that the erection phase of any project is almost always a "critical path" and requires a careful and complete pre-planning process. You can rest assured that all the critical components involved in our process are carefully examined, including site logistics, cranes, and durations. Most importantly, we know how sometimes dangerous activities can be done efficiently, and even importantly, safely.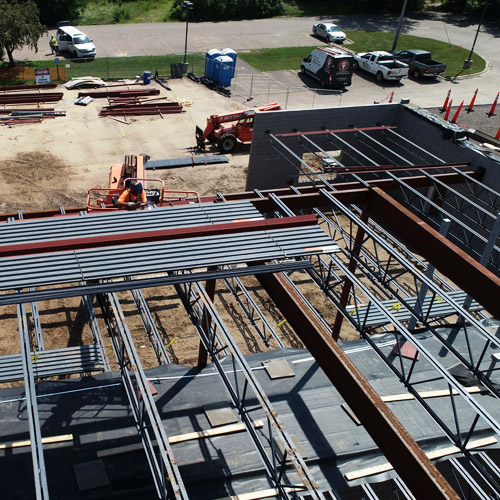 STRUCTURAL STEEL DETAILING
Patriot Erectors takes pride in the fact that we have an experienced staff of Union ironworkers with years of experience. That experience includes being fully trained and certified in all the necessary aspects of the detailing phase of operations, including coordination, layout and elevations, welding and bolting, etc.
We work with customers to solve problems and deliver the most workable and economical experiences possible, and delivering on time. Again, Patriot's number one goal is the safety of our workers and everyone working on your project.
Services Include:
Metal Stairs
Railing Systems
Guard Rails
Cat Walks
Ships Ladders
Platforms
Custom Welded Steel Fencing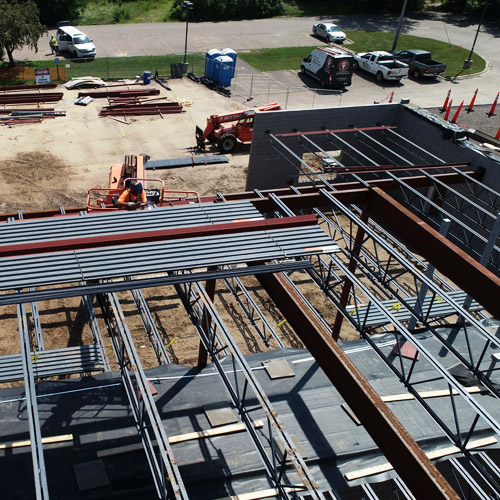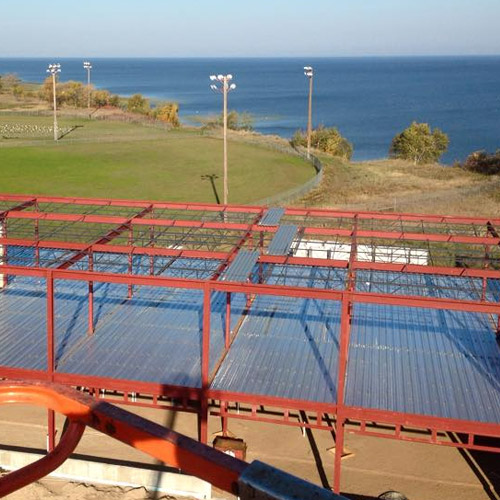 METAL DECKING INSTALLATION
Metal roof deck, metal form deck, and composite metal deck are the most typical types of metal deck installed by Patriot Erectors field crews. Metal deck is typically fastened to supporting steel members by welding and powder actuated pins. Composite metal deck is also fastened at shear stud locations. Side laps for metal decks are fastened with screws.
You can rest assured that our crews install the metal deck using approved field installation drawings that incorporate project requirements such as Steel Deck Institute requirements and Engineer-of Record approvals. Various OSHA certified tie-off systems are utilized to ensure the safety of our crews and our compliance with OSHA safety requirements.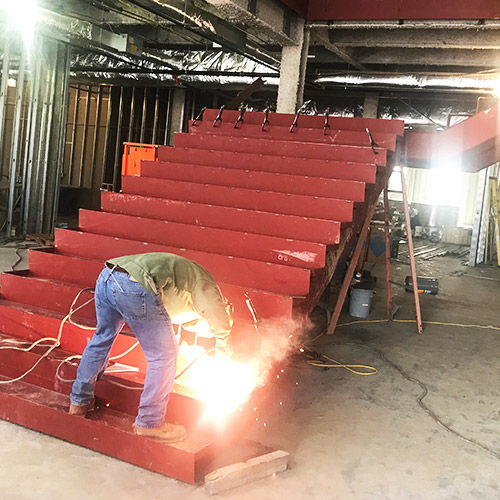 MISCELLANEOUS STEEL AND STEEL STAIR INSTALLATION
We're proud of the fact that our Union crews are not only able to install the structural steel and decking components of a project, but also can do meticulous work on the installation of steel stairs, railings, and other miscellaneous metals included in the project.
We have experience in various metals, from standard steel pipe to architectural stainless steel, with the equipment and expertise to produce a finished product that is precisely what you're looking for.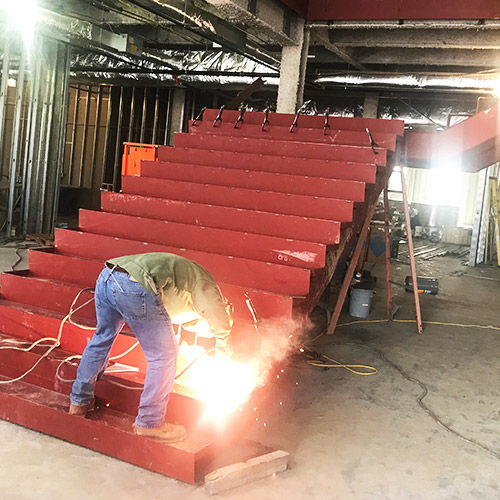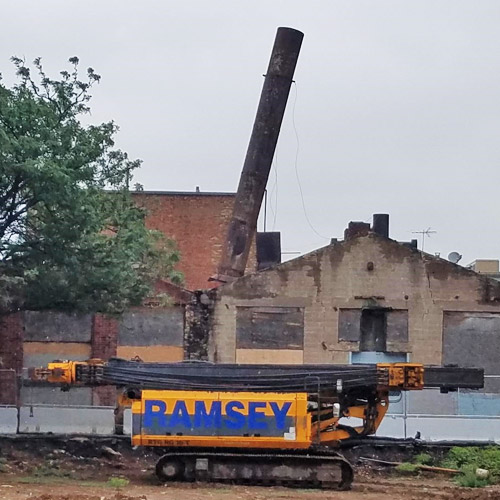 CUSTOM WORK
We'll work with you on your custom and specialty jobs – jobs that are not the typical, everyday work. This includes artwork, residential features, as well as keeping historical pieces safe – like moving a historical chimney while its home is being renovated.
We're incredibly proud of our field staff who make certain that what has been planned and designed is done to perfection on the job – delivering jobs that are done as per plan and safely is our specialty.


PROJECTS
Curious what we've been working on lately? Here are some examples…